A survey led in April by Preferred Hotels & Resorts, discovered that travelers were ready to travel as soon as restrictions were lifted or eased, many said they were ready to travel for the last half of 2020.
"People are eager to start traveling again", survey says.
What Does This Mean For The COVID-19 Destination Weddings?
Definitely the destination weddings will see changes; hotels and airlines are taking extra safety measures and promoting attractive offers. The experts around the globe predict weddings will be smaller focus on family and closest friends gathering.
Unique Architecture
After COVID no one is interested in travelling miles away just to arrive at a typical resort that can be found anywhere, so the remote and dreamy destination must be unique, and the architecture of the venue must be picked carefully.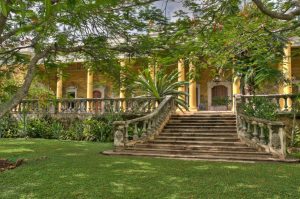 Ideas for a Welcome Party
Cooking lessons, yoga session, private lunch, private tour with your personal guide, dinner under the stars lived up by good music, tequila tasting for the guests.
Let us indulge you on a spontaneous idea for a welcome party – guacamole, tacos, black bean salad and margaritas under the shade of beautiful trees!
Every single activity you invest your time and money in post COVID-19 should be delighted.
Relax and Enjoy!
Our mind really needs to be pampered post COVID, so a mindfulness class or a meditation session at sunrise or sunset would be a super idea for your guests!
Handwrite letters to each and every guest, more assortment of plates or more courses in the menu selected can be considered when weddings have reduced number of guests, better quality of beverages also are an option, you can choose premium labels because the budget is for less people.
Your wedding will be absolutely amazing and nowadays super appreciated by the people you are considering to invite.